Warning: rising prices ahead
01 October 2015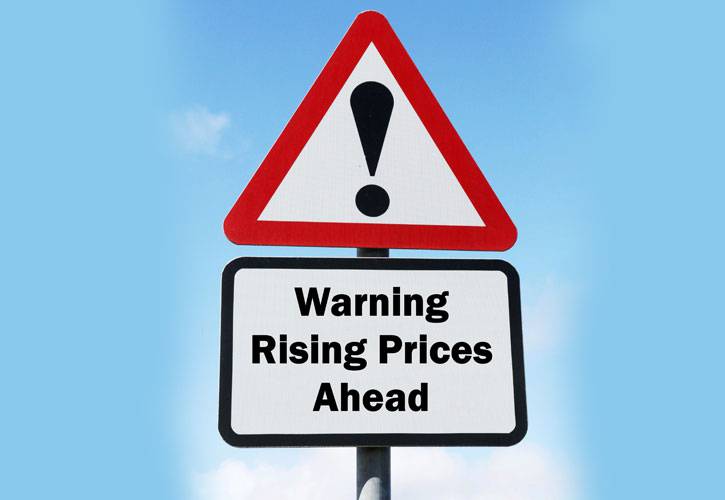 The latest generations of products that are coming into the market have a much higher repair price than we have ever seen before. In order to maintain our quality of repair standards, we are left with the regrettable but inevitable decision that a small increase in customer premiums has now become necessary. As Supercover pricing and service already offers excellent value for money, most of the price increases are in pence rather than pounds and are unlikely to prove prohibitive to your customers - especially when compared directly with other offers in the marketplace.
The good news is we are still cheaper than the competition!
Here's how we compare to other network providers...
iPhone 6 Plus 
| | | |
| --- | --- | --- |
| O2* |      | £12.50 per month  but with a £60 excess for the first claim only - thereafter, it's £120 for any others. |
| Vodafone* |   | £12.99 but with £75 excess. |
| Supercover |   | £7.99 per month (decreasing to £5.60 per month for bundles – BETTER THAN HALF PRICE). |

*Above prices as of June 2015.
For example, the Samsung Galaxy S6 Edge is like no other.
The wrap around screen allows you to place your apps on the side of the phone, very quirky and it looks great. But with all that glass on display should you drop this precious phone that's a lot of glass to replace!
Supercovers repairs are increasing in price with the Galaxy S6 Edge, costing in the region of £180 to repair.