MYTH BUSTER!
01 January 2016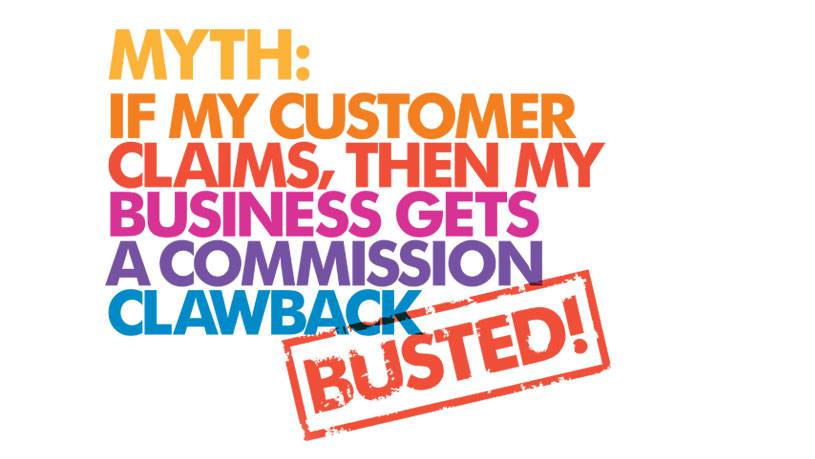 MYTH:
"If my customer claims, then my business gets a commission clawback."
FACT:
With Supercover, the number of claims paid does not affect your commission because all claims are paid from the Insurer's Fund. Supercover offer unlimited claims and NO CLAWBACK on all genuine policies.
More myths busted...


MYTH 2:
MYTH 3:
MYTH 4:
MYTH 5:
MYTH 6: