MYTH BUSTER 3
02 May 2016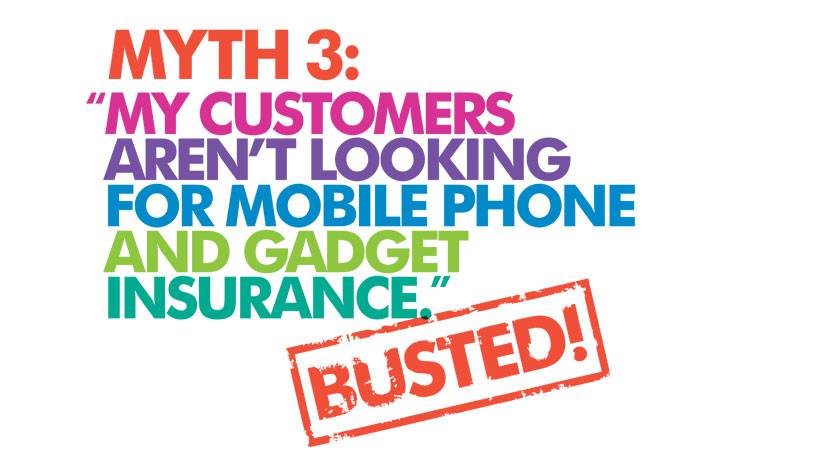 MYTH:
"My customers aren't looking for mobile phone and gadget insurance."
FACT:
"In Jan 2016 there were 80,700¹ Google searches for Mobile Phone Insurance, and other related keywords². And demand is increasing because that's a 15% increase on the same period in 2015!³ That's a lot of revenue you're missing by not offering insurance."
¹Data source: Figure taken from the Average Monthly Searches in Google Keyword Planner Tool for January 2016.
²Keywords include: Mobile Phone Insurance, Phone Insurance, iPhone Insurance, Mobile Insurance, Cheap Phone Insurance, Best Phone Insurance, Gadget Insurance.
³Compared with 70,200 - the Average Monthly Searches January 2015.
More myths busted:
Myth 1:
Myth 2:
Myth 4:
Myth 5:
MYTH 6: