Meet the Team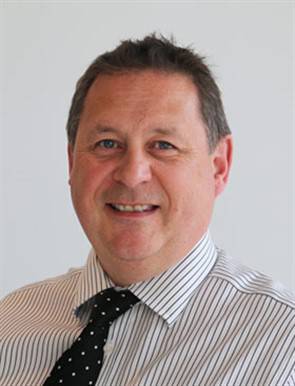 John Fannon
Sales Director
John comes from a Telecoms background and prior to joining Supercover Insurance he was Business Development Director at Vodafone's Number 1 Platinum Partner, OneCom. He has also held Fixed Line Services Director and Sales Director roles within the OneCom group. Prior to that, John spent 14 years as T-Mobile's National Sales Manager for Independent Partners and subsequently, the same role at EE for a further year. John joined Supercover in February 2013 and was specifically tasked with using his Telecoms and gadget background and contacts to develop the Telecoms Sales Channels, as well as working with our established brokers and insurers to grow gadget insurance opportunities across all partners.
Your favourite gadget and why?
The TV remote control. It fools me into thinking that I actually have some authority in our house - which of course I don't. When I really want to remind them who's in charge, I pick-up the DVD one too!
Which mobile phone do you own and your likes/dislikes about it?
I use a BlackBerry Classic because it quietly goes about getting things done without all of the fuss and fanfare of some of the smartphones. It's super quick, easy to type with as it has a real keyboard and the battery lasts a full two days minimum. There's nothing to dislike about it as it's everything I need in one box.
Which gadget would you like to have?
A time-travelling machine. I'd begin by nipping forward to next Saturday to get the winning lottery numbers before going back in time to witness a few great events over the centuries.
Your favourite app?
Probably the sat nav app on my BlackBerry. I set it before my journey as it's better than the one in the car and also when I am on foot in a city or town trying to find somewhere.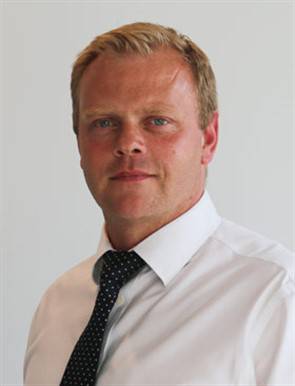 Bernie Nunn
Business Development Manager
Bernie started his professional life in 1995 as a salesman working for The Mobile Phone Centre, progressing into the world of One2One. After five years, Bernie moved into distribution, working for a number of distributors in the mobile industry including Hugh Symonds and Fone Logistics. After a long stint in Mobile distribution Bernie moved into the life of Mobile Insurance, currently working as the national BDM for Supercover Insurance. Working with some of the most recognised mobile partners and insurance brokers in the industry, the role involves new business, account management and business development within the group.
Your favourite gadget and why?
Being so good with gadgets I should be working in IT! My favourite gadget is my Go Pro camera that mounts onto a drone and follows me when out on my motocross bike, good for those "did you see that?" moments and also for those "oh, this is going hurt…!" moments.
Which mobile phone do you own and your likes/dislikes about it?
The Samsung Galaxy S4. I like the off button as I don't know how it works properly!
Which gadget would you like to have?
A mobile made entirely from graphene, it would mean I could fold it up, it would never break if I dropped it and the battery would never die! The future of mobiles - you heard it from me!
Your favourite app?
The flash light on my Galaxy! It's great for when you get all those power cuts in the Highlands of Scotland where I live! On a serious note, the flash light on my Samsung was a lifesaver when skiing last year at Glencoe, a friend of mine fell and broke his leg in a blizzard, visibility was down to 10 meters… the search and rescue found us by spotting the flashlight on my phone.
15/12/2016
Latest News
Supercover Insurance announces partnership with Westcoast
Supercover Insurance has announced a partnership with IT distributor Westcoast that will allow their partners to provide insurance cover with every gadget purchase. Read more