NEW: Branding, banding and busted
24 March 2016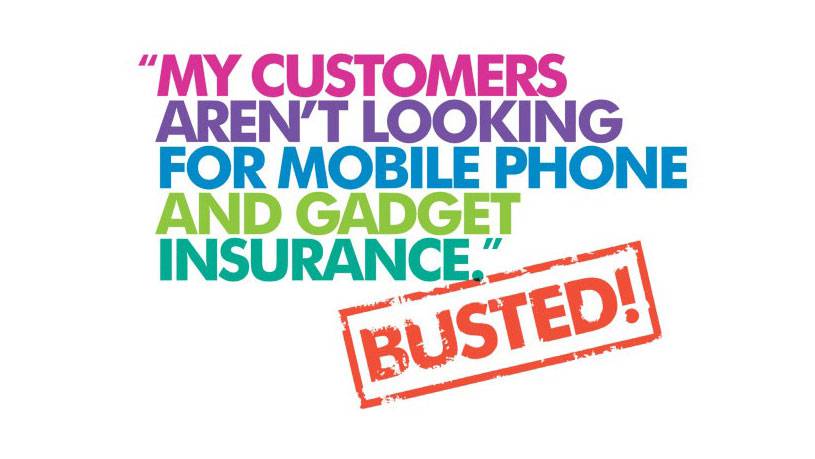 Have a look at what our Supercover Insurance team's been doing to refresh, simplify and educate…
Branding: We have reinvented the Supercover Insurance brand and hope you like the colourful approach we've taken across our marketing collateral. There is a stigma often attached to insurance around it being dull and black and white. We are not like that at all and wanted our brand to reflect the innovative, vibrant and diverse company we are.
Banding: The new-look ties in with a complete restructure of our commission bands, which have been simplified to make them clearer and more defined. The rates now fall into four categories – Bronze, Silver, Gold and Platinum – depending on anticipated policy sale volumes. If you would like to know more, please contact us for more information.
Busted: Be sure to look out for our new myth-busting adverts in Mobile News! Each month the 'Busted' educational campaign highlights a different mobile phone insurance myth. We found telecoms businesses had common misbeliefs about insurers and wanted to set the record straight.
For example:
MYTH: "Insurers don't pay out - they try to wriggle out of claims."
FACT: In 2015 Supercover only refused 3.8% of all claims received*, so you can offer our insurance and be confident that it 'does what it says on the tin'.
*Claim data taken from 1st Jan – 31st Dec 2015 for all claims relating to insurance sold via our Mobile Phone Dealer Channel.
More myths busted:
"My Customers aren't looking for mobile phone and gadget insurance."
"If my customer claims, then my business gets a commission clawback."