Myth Busters 6
30 November 2016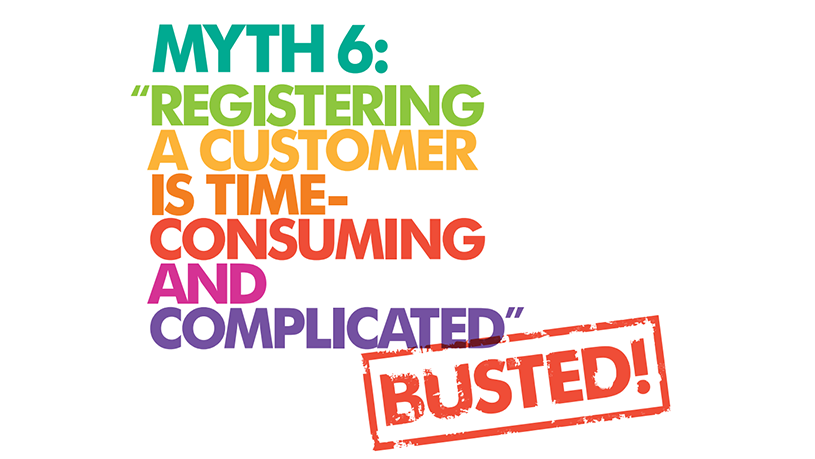 MYTH:
"Registing a new customer is time consuming"
FACT:
Registering a customer on your Supercover portal can take just 1 minute 37 seconds* and there's no paperwork to complete either.
*Time set by John Fannon, Director of Sales at Supercover Insurance. John's computer and typing skills are classified as Basic.
More myths busted:
Myth 1:
MYTH 2:
Myth 3:
Myth 4:
Myth 5: